Featured Item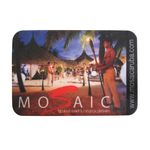 Microclean - Portable Microfiber Screen ...
MicroClean is the award winning microfiber adhesive screen cleaner for your phone and other devices. Wipe away dirt, smudges, and fingerprints with the super fine material and then stick to the back o...
$1.30 - $1.80
Happy Anniversary!!
In celebration of our 39th year in business, we have daily anniversary specials. Please call us for details, as specials change on a daily basis.
Examples like: free set ups, or free freight, or % off your order
Thank you for your support these past years.
BL Promos, problem solvers for organizations through the use of integrating promotional items, into a given marketing theme, to help reach a niche target market!